Benefits Of Rental For Clinical Trials
Benefits of Rental
Today's pharmaceutical environment depends heavily upon technologically advanced equipment in order to accurately and reliably test the latest drugs and their effects. With constant technological advances and the high capital outlay involved, it can often be difficult to decide what products will provide longevity and value for money. Woodley Equipment can offer an alternative solution - renting your medical equipment will enable you to keep up to date with the most advanced equipment while being able to use cutting edge technology to perform highly accurate and reliable tests for the drugs of our future.
Woodley Equipment Company Ltd specialise in International medical equipment rentals to the clinical trial industry. We have an extremely successful rental programme that benefits a large number of studies across the globe. We are able to provide any medical equipment for your Clinical Trial offering no minimum hire period*, no deposits*, full service-back up and worldwide delivery and collection. (*except large orders)
Our successful rental programme has many benefits over purchasing equipment for your clinical trial. You can rest assured you are dealing with the Worldwide experts in medical equipment rentals to the pharmaceutical industry. We have 25 years experience dealing with the largest clinical research companies across the globe, providing anything from single pieces for small scale studies, to multi-equipment orders in multi-national studies. We can manage equipment outsourcing on any scale. We are also able to provide expertise whenever required through our highly trained Biomedical Scientists, Medical Electronics Manager and Service Engineers.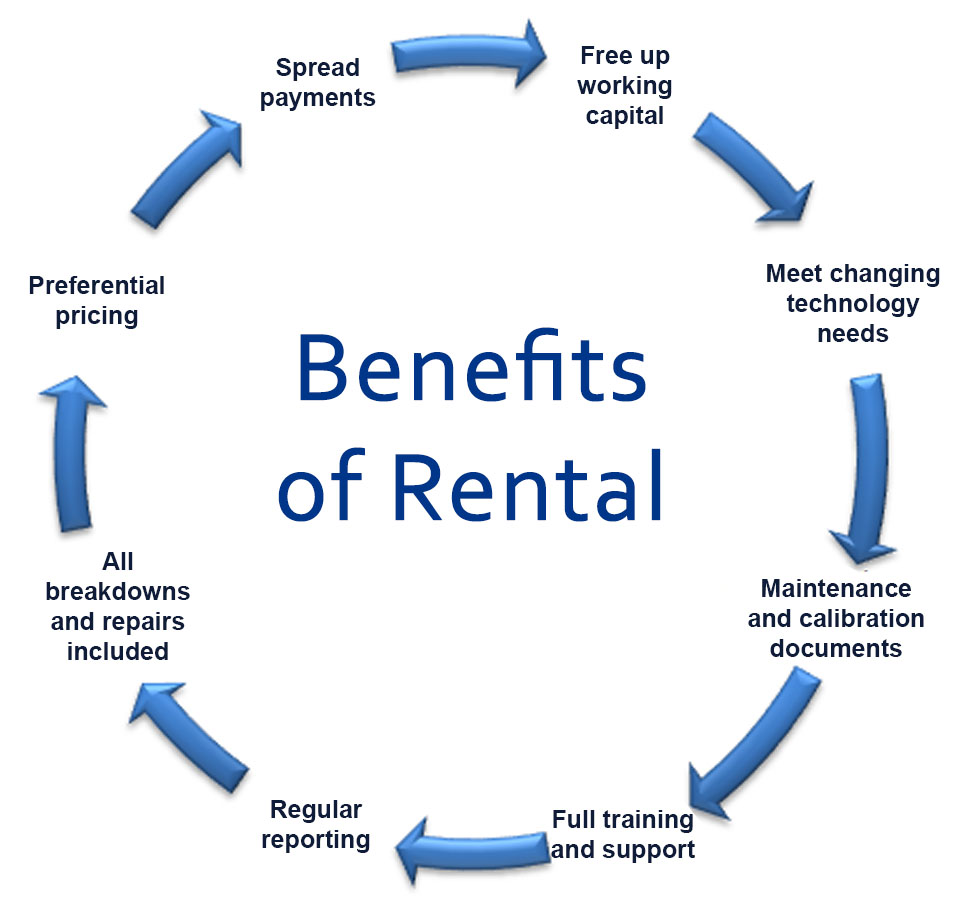 Free up working capital
Cutting edge technology
Spread payments - no up-front costs*
Peace of mind - break downs, repairs and maintenance handled by Woodley
Woodley have preferential pricing with many manufacturers
Woodley deal with the storage while not in use
Equipment can be delivered and collected worldwide
Woodley act as a secondary resource for information and advice
Woodley provide full training and instruction
*except large orders



If you are still not convinced of the benefits of medical equipment rental - we also offer purchase options for most of our rental/hire equipment. For the duration of your study we are able to -
Access supplier discounts
Arrange delivery and collection
Provide full training and instructional sessions
Act as an expert secondary resource of information and advice.

Also, take advantage of our Equipment Management Service and benefit from -
Long-term storage
Pre-despatch checks
Annual service
Repairs
International despatch and collection.

Woodley Equipment can offer a service tailored to your exact requirements. Please contact us for more details on any of our equipment or outsourcing programs.
 
 
The leading medical equipment supplier across the globe to the clinical trials industry.
Woodley Equipment Company Ltd
Old Station Park Buildings, St. Johns Street, Horwich, Bolton, Lancashire, BL6 7NY, United Kingdom
Tel: +44 (0) 1204 669033 Fax: +44 (0) 1204 669034 Email:
enquiries@woodleyequipment.com
Woodley Equipment Company Ltd is registered in England and Wales.
Company No 4669537, VAT No GB546398211.