Services
Woodley Equipment provide first-class customer service to ensure Peace of Mind when it comes to equipment for your Clinical Trial. Woodley's extensive range of services include a full rental service for all Clinical Trial equipment, for those customer who want to combine rental and purchase options or prefer to purchase all of the their equipment we provide a complete equipment management service. The options are wide and tailored to meet the specific needs of individual customers.
Please follow the links below for further information on the services available from Woodley Equipment.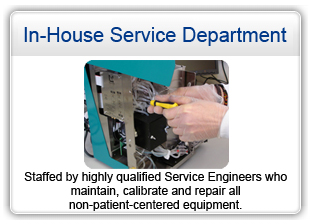 Woodley Equipment Company Ltd
Old Station Park Buildings, St. Johns Street, Horwich, Bolton, Lancashire, BL6 7NY, United Kingdom
Tel: +44 (0) 1204 669033 Fax: +44 (0) 1204 669034 Email:
enquiries@woodleyequipment.com
Woodley Equipment Company Ltd is registered in England and Wales.
Company No 4669537, VAT No GB546398211.