The Clinispin horizon 853RAPIDE is a medium capacity centrifuge specifically designed for Emergency Laboratories processing urgent Biochemistry/Cardiac samples. The centrifuge separates 12 gel tubes in 3 minutes, enabling samples to be centrifuged and analysed as they arrive in the laboratory, thus increasing turnaround time.
The 853RAPIDE offers control over almost every aspect of the unit's operation from variable acceleration and deceleration to easy time and speed input. The exclusive Drucker rotor allows for quick and easy sample loading and complete separation. Save settings in one of ten memory locations and recall them at the touch of a button.
Supplied as standard with the Performance Plus horizontal rotor, 12 x 10 ml gel tubes and 12 x 5 ml gel tubes.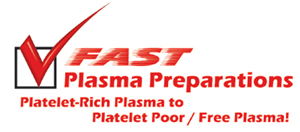 Features
Electronic Timer with Display - Selectable from 1 to 99 minutes, hold feature, (+/- 1%).
Electronic Speed Control with Display - Easily set the running speed by RPM or RCF.
Brushless DC Motor - For smooth and quiet operation with no routine maintenance.
Variable Acceleration and Deceleration - Customise the run from start to finish.
End-Of-Run Audible Indicator - Sounds when the rotor has stopped to inform the operator the cycle is compete.
Variable Speed - Precision variable speed control gives the operator the ability to select from 500 RPM to the maximum rotor speed in 50 RPM increments.
Quiet Operation and Low Vibration - Double-encased motor and unique "stability mount" assure quiet performance and low out-of balance vibration.
Why Horizontal Separation?
Why is a "flat line" in the gel better?
Reduces the probability that the analyser probe will contact the gel
Produces a thicker gel layer with more serum available for testing
Allows samples to be shipped and/or handled without breakthrough
Eliminates the need for the samples to be respun by the laboratory
Why can I reduce my spin times from 15 minutes to 10 minutes with horizontal separation?
The patented design of the new Horizon rotor reaches higher g-forces and utilises more efficient separation than most fixed angle units, allowing for shorter run times and a more consistent sample separation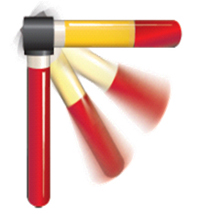 Specification
| | |
| --- | --- |
| Rotor | Performance Plus horizontal rotor |
| Max. Speed | 5300 RPM/ 4225 x g |
| Max. Capacity | 12 x 10ml |
| Timer | 99 minutes |
| Motor | Maintenance free induction motor |
| Dimensions | 23h x 32w x 39d cms |
| Weight | 13.7 kgs |
| | 220V and 110V versoin available |
| | CE, UL and CAN/CSA certified |
Clinispin horizon: the first innovative low-cost horizontal centrifuge range
You may also be interested in
Woodley Equipment Company Ltd
Old Station Park Buildings, St. Johns Street, Horwich, Bolton, Lancashire, BL6 7NY, United Kingdom
Tel: +44 (0) 1204 669033 Fax: +44 (0) 1204 669034 Email:
sales@woodleyequipment.com
Woodley Equipment Company Ltd is registered in England and Wales.
Company No 4669537, VAT No GB546398211.