Visit Us At London Vet Show 2013, Booth C67
Woodley Equipment is exhibiting at the Grand Hall Olympia for London Vet Show on 21st & 22nd November 2013.
Join Us In Harrogate For Vets Now 2013
Woodley Equipment Is Exhibiting at the Vets Now Congress in Harrogate on 7th & 8th November.
New epoc Accessories Launched
Woodley Equipment Launch New epoc Accessories
New i-Smart 30 Vet Demonstration Video Launched
The new i-Smart 30 Vet demo is the latest addition to the series of Technical Support videos on its YouTube channel.
Enter your name and e-mail address here to subscribe to our newsletter.
| | |
| --- | --- |
| News » Woodley Launches Extensive New Product Range | |
Woodley Launches Extensive New Product Range
2012-01-03
New Product List:
Mythic 18 Vet
   The ultimate technology in haematology. A lightweight, fully automated, cost effective analyser
QuickVet Portable Analyser
    The QuickVet provides analytical results for PT, aPTT, fibrinogen and canine blood
                                                     typing
SpotChem EZ
    An automated biochemistry analyser with a compact design, easy calibration and a built
                              in centrifuge

SpotChem EL
    Electrolyte analyser with ion-sensitive electrodes. Easy calibration, small sample volume and test
                              results in 60 seconds
PocketChem UA
    A compact urine analyser which is battery powered, palm-sized and provides precise results
                                 with Protein/Creatinine ratio
PocketChem BA
    A lightweight blood ammonia meter using whole blood measurement with a small sample
                                 volume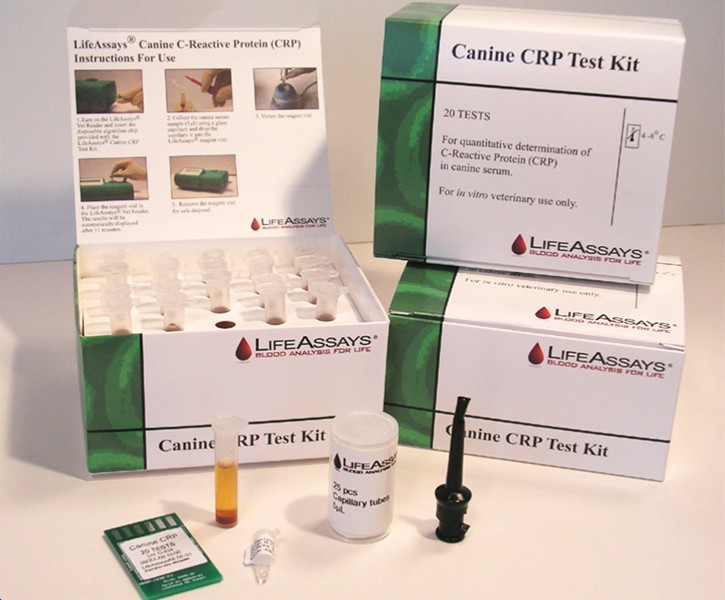 Rapid Canine CRP Assay
    Infectious and chronic inflammatory disease marker.
                                                   Results in 11 minutes using serum or blood plasma

Poison Test Station
    Complete in-house testing of three common poisons with results in up to 10 minutes.
                                       Rodenticide, Anti-Freeze and Insecticide                          
MultiChrome
     Microbiology culture system with colour specific detection and identification of common
                            pathogenic bacteria in 24 hrs
Woodley Laboratory System
    A complete package solution including biochemistry, haematology, blood gas, wet
                                                      chemistry, electrolyte, critical care and centrifuge
ImmunoComb VacciCheck Test Kit
    A simple to use kit which monitors serological status, reduces vaccination
                                                                   failure and and prevents over vaccination
InSight Rapid Diagnostic Test Kits
    A range comprising 6 different diagnostic test kits which are simple to use
                                                                 with results in 10 minutes and can be stored at room temperature - FeLV - FIV
                                                                 Gardia, Heatworm, FeLV -FIV Combi and Canine Parvovirus
For more information on any of these new products or to book an in-practice demonstration please contact us on 01204 669033 or sales@woodleyequipment.com

Woodley Equipment Company Ltd
Old Station Park Buildings, St. Johns Street, Horwich, Bolton, Lancashire, BL6 7NY, United Kingdom
Tel: +44 (0) 1204 669033 Fax: +44 (0) 1204 669034 Email:
sales@woodleyequipment.com
Woodley Equipment Company Ltd is registered in England and Wales.
Company No 4669537, VAT No GB546398211.