Supporting Your Clinical Trials From Coast To Coast
7 Jan 2019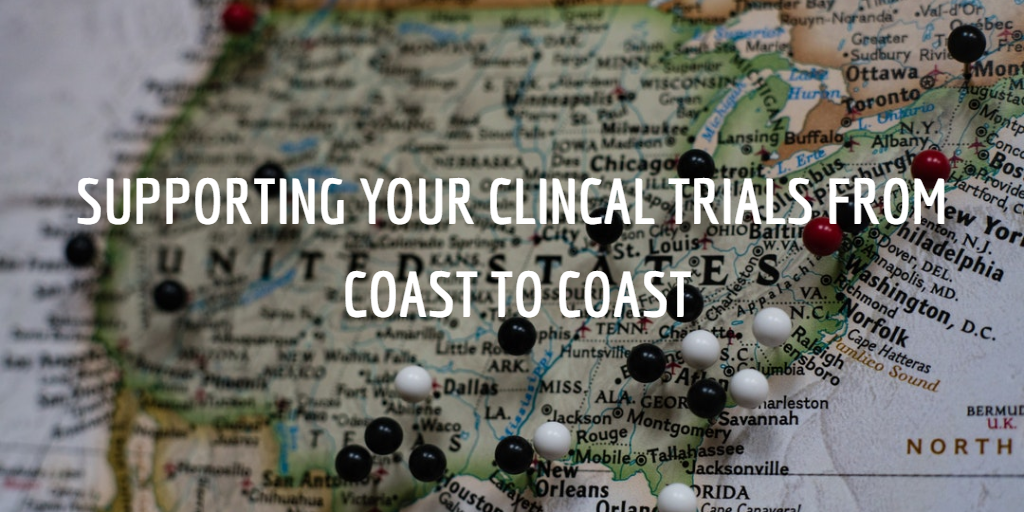 The start of the New Year and we're straight into planning for our first two conferences; OCT West Coast and SCOPE both in February.
From New York to San Francisco, from California to Florida and back from Orlando to New York, our exhibition booth and diagnostic equipment will travel almost 7000 road miles in less than a month. Fortunately, we have an excellent events crew bringing all of the logistics together, which means that the Clinical Trials team here at Woodley can concentrate on supporting your Studies.
We'll also be joined for the time in the USA by Paul Savuto and Steve Karuppan from Blinded Diagnostics, a new division of Woodley Equipment Company.
Blinded Diagnostics are a contract service provider focusing on Point Of Care Testing to realise the benefits of same day lab test results in Clinical Trials. We're excited to welcome them to the Woodley family and hope that you'll stop by our booth to learn more about our expanded capabilities.
OCT West Coast, February 12th & 13th - Booth 67
SCOPE Orlando, February 19th & 20th - Booth 807
Best Wishes to everyone for 2019