Woodley are delighted to be headline sponsor for this year's Vets Now ECC Virtual Congress
3 Nov 2020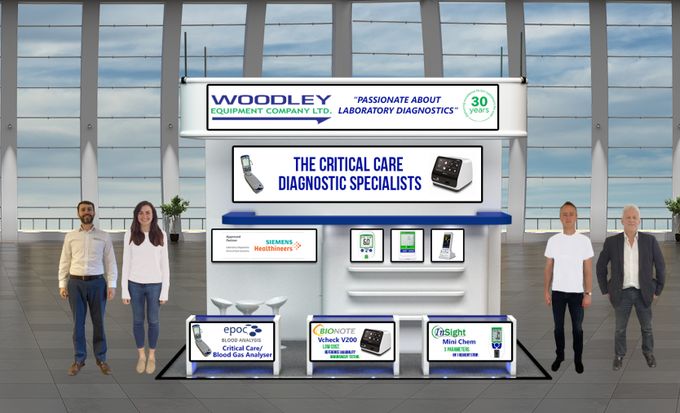 Woodley are delighted to be headline sponsor for this year's Vets Now ECC Virtual Congress from 4th to 7th November 2020. The Woodley team are looking forward to being on their virtual stand as avatars to talk 'face to face' with delegates from over 30 different countries.
Mike Wickham, Managing Director of Woodley said "Vets Now's annual Congress is truly a celebration of the emergency veterinary community. We're excited about the virtual event and the wider opportunities it brings for all attendees, especially now it has a truly global reach."
Woodley will be showing the latest veterinary laboratory critical care products including:
- BRAND NEW InSight Mini Chem
- epoc – the UK's leading handheld Critical Care/Blood Gas Analyser with rapid results, anytime, anywhere.
- Bionote Vcheck V200 – in-practice, low cost, reference lab quality, immunoassay testing.
Together with their wider range of analysers, hand-held meters and diagnostic tests.
If you're attending Congress come and meet the Woodley team on their interactive virtual exhibition stand.