Woodley are delighted to be back in person as headline sponsors at Vets Now ECC Congress
4 Nov 2022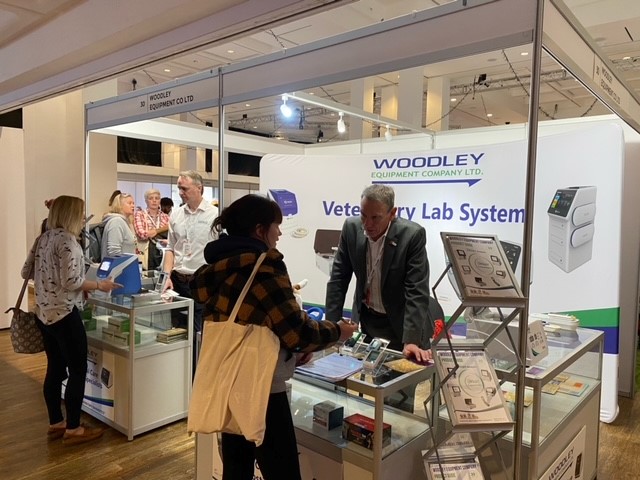 The Woodley team are delighted to be back in person as headline sponsors at Vets Now ECC Congress at Royal Armouries, Leeds. We had a fantastic, busy day yesterday, a great evening and look forward to meeting more delegates and other exhibitors today.
Mike Wickham, Managing Director of Woodley said, "Having been involved since the 1st Vets Now Congress and sharing similar values we are delighted to be headline sponsor again this year. ECC Congress is truly a celebration of the emergency veterinary community. Being able to mix and network with delegates and other exhibitors in such a friendly, informative, relaxed setting works really well."
We are showing the latest veterinary laboratory critical care products including:
InSight Patient Monitoring – a range of small handheld monitors for simple, accurate, low cost, Vital Signs monitoring.
InSight Blood Pressure Monitor Plus – portable veterinary BP monitors including real-time waveform display, suitable for spot checks or continuous monitoring.
Clinispin Multi-Purpose Veterinary Centrifuge – versatile combination rotor provides efficient separation of blood and urine samples and accurate Haematocrit determination.
Point of Care analysers, hand-held meters and diagnostic tests.
To find out more come and see us today on Stand 30.