Woodley Are Delighted To Be Back As Headline Sponsors at Vets Now ECC Congress
10 Nov 2023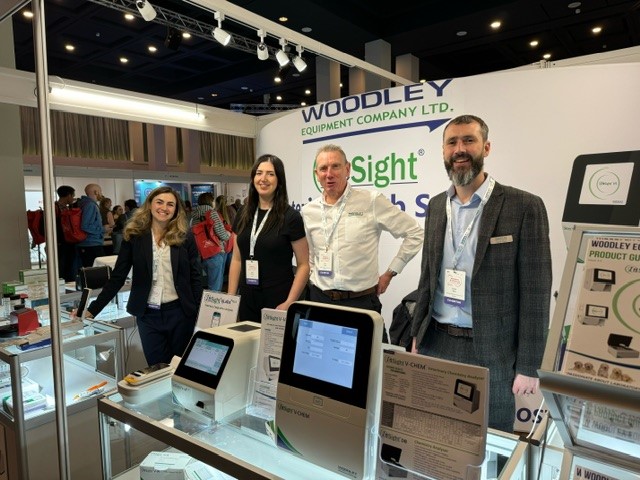 The Woodley team are delighted to be back as headline sponsors at Vets Now ECC Congress at Royal Armouries, Leeds. We had a fantastic, busy day yesterday, a great evening and a busy day so far today - there's still time to see us on Stand 30.
Mike Wickham, Managing Director of Woodley said, "Having been involved since the 1st Vets Now Congress and sharing similar values we are delighted to be headline sponsor again this year. ECC Congress is truly a celebration of the emergency veterinary community. Being able to mix and network with delegates and other exhibitors in such a friendly, informative, relaxed setting works really well."
We are showing the latest veterinary laboratory critical care products including:
- epoc – the UK's leading handheld Critical Care/Blood Gas Analyser. NEW host now available with automated Wi-Fi scheduled updates.
- NEW InSight qLabs Plus Veterinary Coagulation Analyser – with automated Bluetooth software updates.
- NEW InSight V-CHEM Veterinary Chemistry Analyser – performs up to 24 parameters simultaneously with under 8 minutes analysis time.
- g-Pet PLUS+ Veterinary Glucometer – with results in 5 seconds and lifetime warranty. Exchange all your Practice glucometers for g-Pet Plus Free of Charge – includes 25 strips per g-Pet Plus.