The InSight® Urinalysis MS-2 Urine Test Strips are a quantitative test for the detection of proteinuria in animals.
Urinalysis is an important tool in disease detection, as well as monitoring and screening animal health. Abnormalities can be indicative of disease of the urinary system as well as other organ systems, including liver function, acid base status, and carbohydrate metabolism.
Screens patients for the early signs of renal disease and monitor thereafter.
MS-2 Urine Strips test for:
with microalbumin/creatinine ratio
Use MS Strips In Conjunction With the MS Reader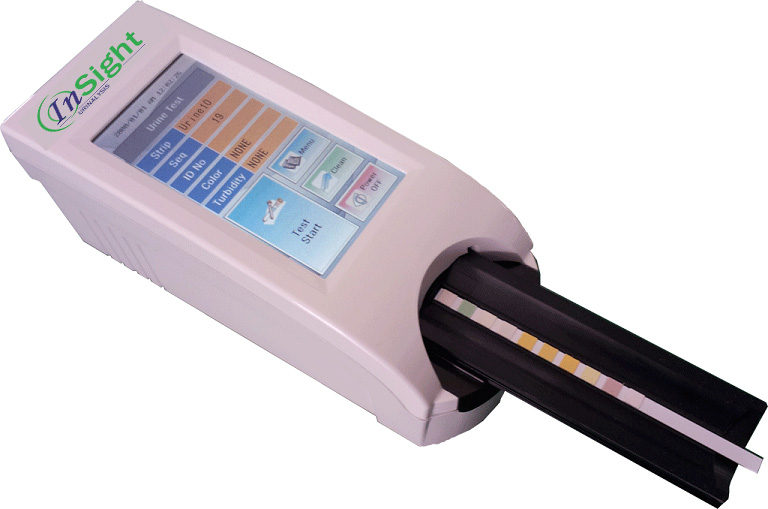 Ordering Information
| | |
| --- | --- |
| Product Code | Product Description |
| WD1411 | InSight MS-2 Vet Urine Test Strips (50) |
| WD1412 | InSight MS-11 Vet Urine Test Strips (50) |
| WD1416 | InSight MS Urinalysis System (Reader & Printer) |
| WD1413 | InSight MS Urinalysis Reader |
| WD1414 | InSight MS Urinalysis Reader Printer |
| WD1415 | InSight MS Urinalysis Reader Printer Paper |
If you would like more information please contact Woodley Equipment on +44 (0) 1204 669033 or email sales@woodleyvetdiagnostics.com