Woodley Equipment Distributor Evening at Medica 2019
19 Nov 2019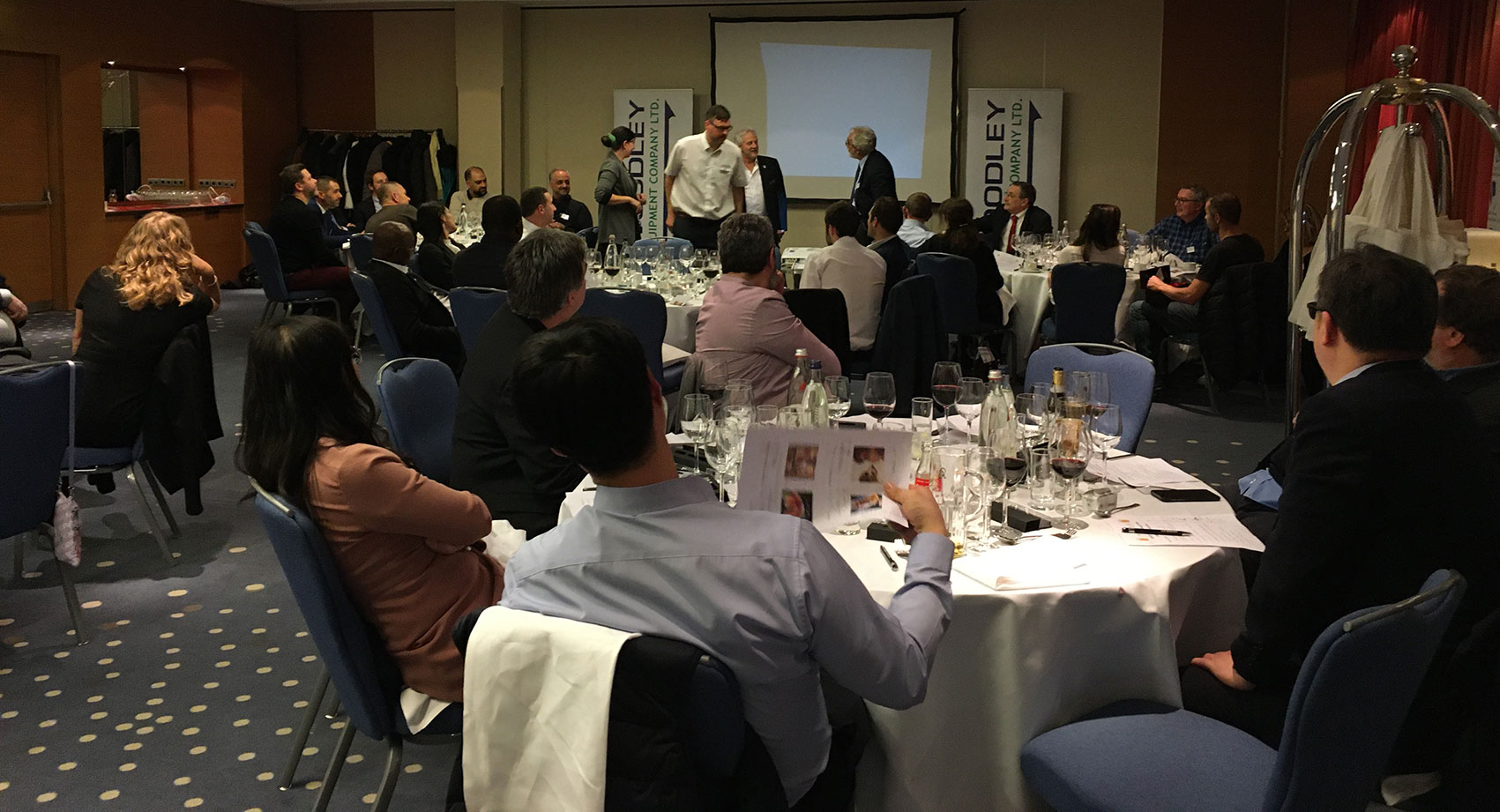 As part of their 30 Year Celebrations, Woodley Equipment hosted their Annual Distributor Evening at The Hilton, Dusseldorf on Monday 19th November.
The evening included presentations of new products by Mike Wickham, Managing Director and Dave McComas, Director International Veterinary Sales.
Following dinner the traditional Woodley Quiz was hosted by Dave - the prize winner of a bottle of 30 year old vintage wine was Yann LE VECHER from Kitvia - congratulations Yann, hope you enjoy it!