Woodley Laboratory/Veterinary Diagnostics Annual Distributor Evening
14 Nov 2017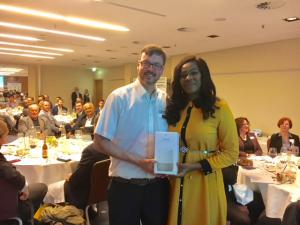 Woodley Equipment hosted their Annual Distributor Evening at The Hilton, Dusseldorf on Monday 13th November.
Following presentations of the latest product information and news from the Woodley Team, Dave McComas, Director at Woodley hosted a fun British Pub Quiz.
The winners were the team from Biofig Nigeria Enterprises LTD who were the lucky recipients of a Google Home Smart Speaker.