Woodley Equipment is Exhibiting at IBMS Congress 2019
23 Sep 2019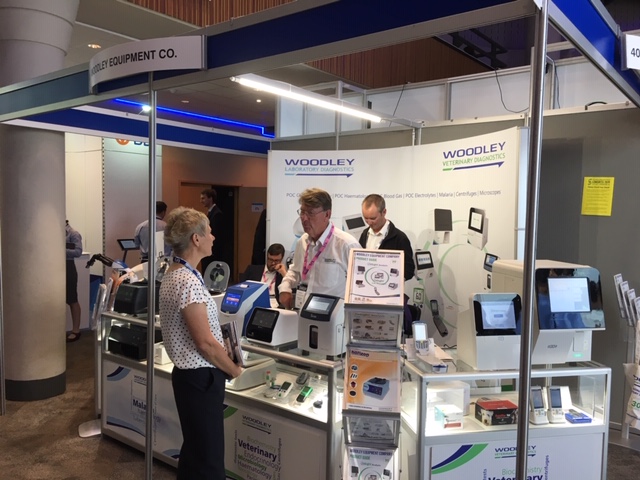 Woodley Equipment Company is exhibiting at IBMS Congress 2019 at Birmingham's ICC.
You will find us on Stand 402 in Hall 3 of Birmingham's ICC.
Woodley Equipment is a specialist Biomedical Science company providing Laboratory Diagnostic Point of Care analysers and devices to the following markets:
Veterinary, Human Lab Diagnostics for remote applications, Clinical Trials, Point of Care Haematology.
Woodley Laboratory Diagnostics acts as master distributor across EMEA regions for QBC dry haematology analysers, QBC fluorescence microscopy solutions, Arkray POC, Vision Microscopes and Clinispin centrifuges.
Woodley Veterinary Diagnostics acts as master distributor for worldwide veterinary laboratory diagnostic products including biochemistry, haematology, coagulation, critical care, blood gas and electrolyte analysers.
Woodley is in its 30th year of trading, specialising in analyser development to suit market environments.