Woodley Laboratory Diagnostics Welcome Key Distributors for Training on QBC Autoread Plus
30 Mar 2017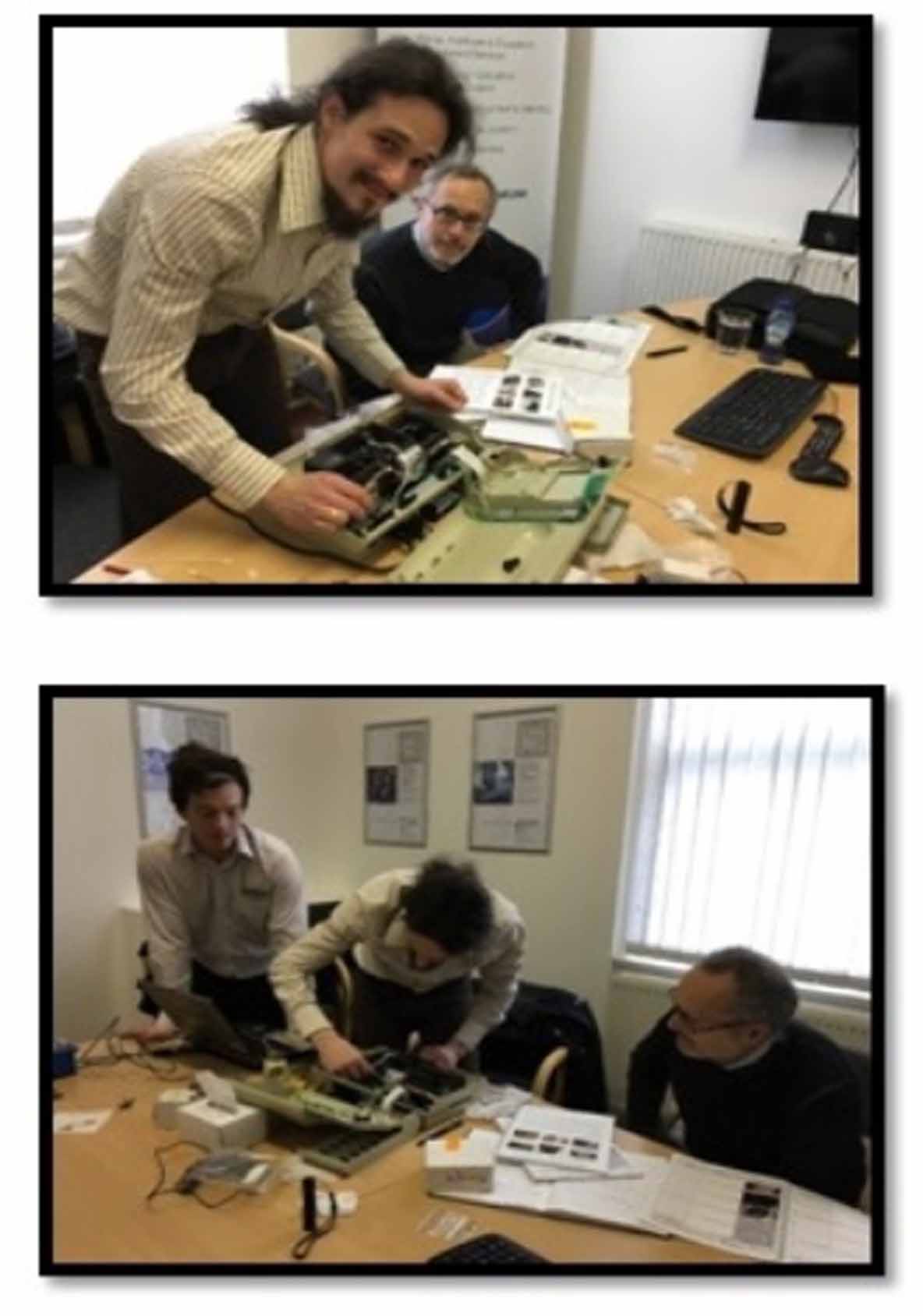 Woodley Laboratory Diagnostics recently hosted two of its key distributor's - ELSCO Europe based in Milan, Italy and Simon d.o.o. based in Zagreb, Croatia to its Bolton Headquarters for in-depth product training on the QBC Autoread Plus Haematology System.
The QBC Autoread Plus Haematology Analyser provides a diagnostic haematology profile without the need for liquid reagents. The patented technology eliminates the need for maintenance or cleaning and it's easy to use, making it ideal for Point of Care Diagnostics.
Edward Wickham, Assistant Service Manager for Woodley Laboratory Diagnostics said "it's great to be able to spend quality time with key customers going through the technical aspects of the products – this will help QBC Autoread users throughout the world with improved technical support."
Woodley Laboratory Diagnostics act as the master distributor for QBC Europe products, ARKRAY products, Clinispin Centrifuges and Vision Microscopes across Europe, Africa and the Middle East. Woodley Lab Diagnostics provide the highest level of support to their network of distributors ensuring they have the knowledge and materials to promote the product portfolio effectively.
For further information on the products, technical support, advice or training please contact Woodley Laboratory Diagnostics on +44 (0) 1204 460446, visit the website at dev.woodleyequipment.com/laboratory-diagnostics or email sales@woodleylabdiagnostics.com