InSight Urinalysis is a 2 stage process available 24 hours a day
1. RapidBac Vet
TEST FOR BACTERIURIA
RapidBac Vet is a rapid immuno-assay for the detection of gram-positive and gram-negative bacteria in urine for use as an aid in the diagnosis of canine and feline urine tract infections.
Test immediately in-practice
Results in less than 20 minutes
Easy to use
Room temperature storage
98.5% accuracy
No special apparatus required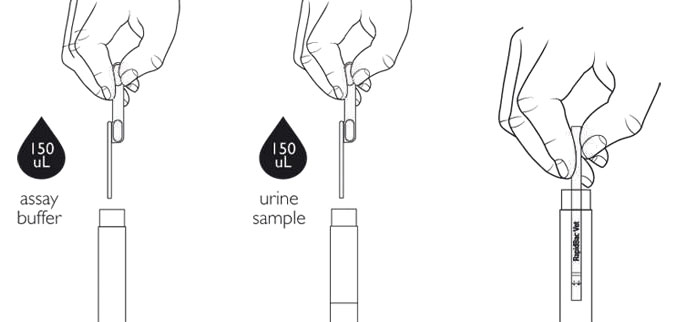 2. Flexicult Vet
CHROMOGENIC IN-PRACTICE URINE CULTURE & SENSITIVITY TEST
Flexicult Vet is a 24 hour culture test designed for diagnosing urinary tract infections (UTI) in dogs and cats. An affordable, in-practice solution, the urine culture test helps identify uropathogens and their susceptibility to 5 common antibiotics. Flexicult Vet helps determine the most appropiate treatment.
The Flexicult Vet Urinary Test is designed as an agar plate with 6 small compartments. Five compartments are for sensitivity testing for each of the different antibiotics and the larger compartment is for uninhibited growth.
Flexicult Vet Contains the Following Antibiotics
Ampicillin
Amoxicillin/clavulanate
Cephalotin
Enrofloxacin
Trimethoprim/Sulfamethoxazole
| | |
| --- | --- |
| The Agar Plate contains a chromogenic substance which causes bacterial colonies on the agar to appear with different colours depending on the bacterium species. | |
If you would like more information please contact Woodley Equipment on +44 (0) 1204 669033 or email sales@woodleyequipment.com