Woodley Equipment Showcases InSight 5 Diff Retic at BSAVA Congress & Launches qLabs Analyser
23 Mar 2017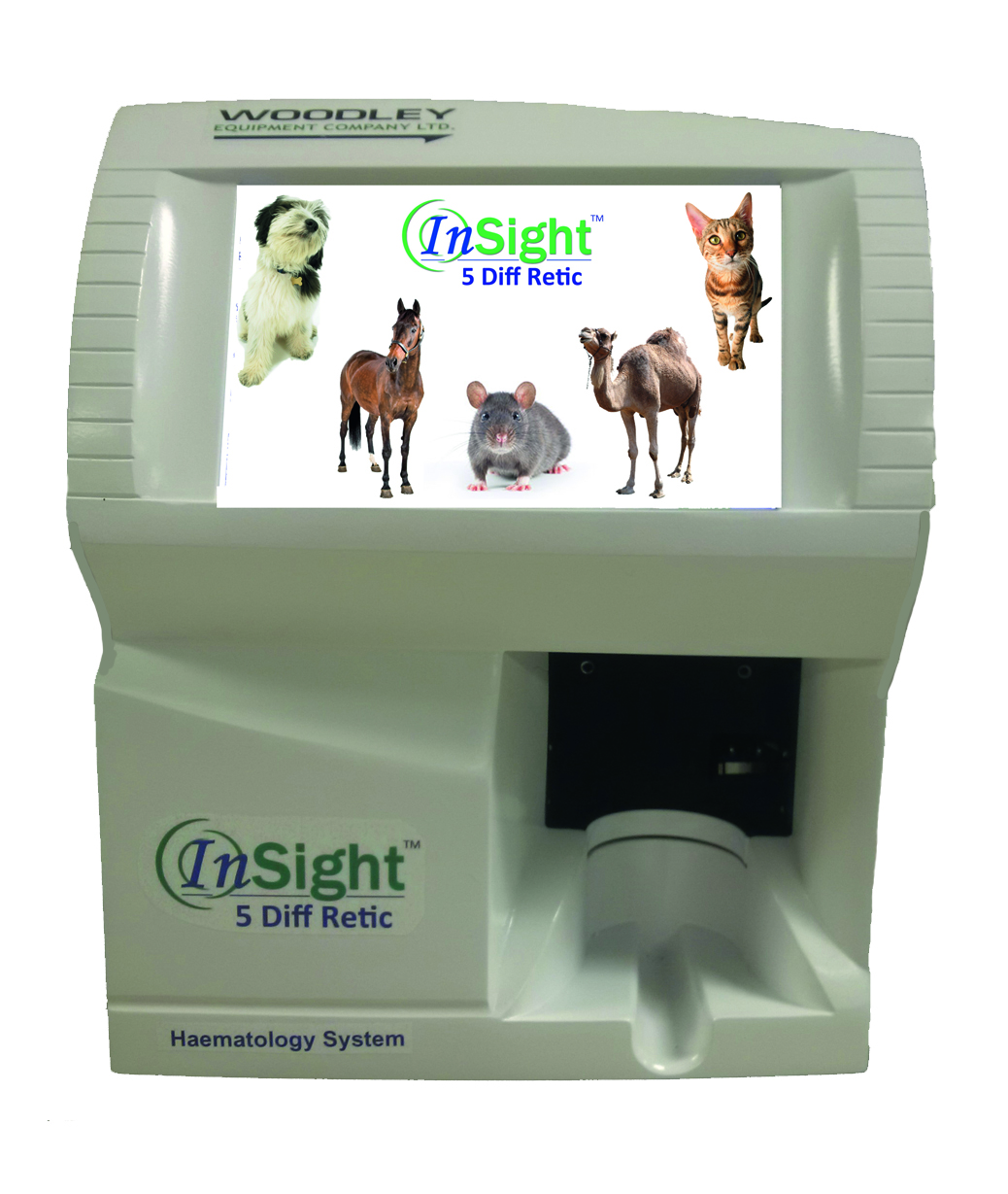 Woodley Equipment Company will be showcasing the InSight 5 Diff Retic Haematology analyser – a true 5 part differential laser Haematology Analyser including Reticulocytes at BSAVA Congress.
The InSight 5 Diff Retic Haematology analyser is a fully automated multi-species analyser ideal for in-practice use.
This easy to use, touch screen haematology analyser can test up to 27 parameters using only 20µl of whole blood in only 2 minutes using a dedicated 'all in one' reagent pack with test countdown.
The InSight 5 Diff Retic Haematology analyser uses Smart Software which automates all maintenance procedures.
During cellular analysis, impedance, the "Gold Standard" is used for counting and sizing each cell, while "State of the Art" Laser Technology is used for intracellular complexity and lobularity measurements.
The InSight 5 Diff Retic Haematology analyser is a compact, benchtop size with quick and easy operation and has precision equal to larger laboratory analysers
Uses dual laser and impedance technology
5 part diff and retics on every sample
Integrates with practice management systems
Ask About Our Low Cost Rental Programme


Woodley Equipment Company's groundbreaking Veterinary Coagulation Analyser, the InSight qLabs Coagulation Analyser makes coagulation testing more convenient and affordable for your veterinary practice.
Coagulation testing is important for helping to diagnose conditions in relation to excessive bleeding, hereditary bleeding disorders, toxins and systemic diseases, pre-operative checks for at risk animals and Disseminated Intravascular Coagulopathy (DIC).
The InSight qLabs Veterinary Coagulation Analyser allows veterinary practices to carry out point-of-care coagulation testing in-practice, offering excellent correlation to central laboratory results.
This analyser comes with 2 years warranty and requires only one drop (10μl) of non-anticoagulated whole blood directly from the syringe with 'test count up' for immediate assessment. The low cost test strips, which combine PT/aPTT on one test strip, do not require refrigeration which increases practicality for veterinary practices. There is also an optional docking station printer for ease of use.